Syalai YMY

,

Venus Leez

and

I

went out hunting for the "

BigMilk

" Restaurant

LOL
Venus picked me up around 9pm and our first stop was at

Rimba

to send our friend's

QZ

uniforms then the hunting began ...
First, the

MBA

.. my Car Insurance Office, then off to

Pulaie

.. round and round we went..searching for the so-called "

BigMilk

" place..wondering where the post office were

LOL

than after a few rounds...few wrong "

dead ends

" road..we gave up .. as its very late and rainy when...at the very last minute..when we were almost heading to go back..I saw the post office !!! Yeah..we were given the wrong "

Post Office

" branch

LMAO

we finally found it at a very different place as told hahaha
Next... we off to bandar for

KFC

(

Kianggeh Food Court

) - lots of guys so we went to other place..

STILL

so many guys ... huhu

Man U

is having a match so..its no surprise. Our final place was

JS

.. yup.. we're having a very late supper *

winks

*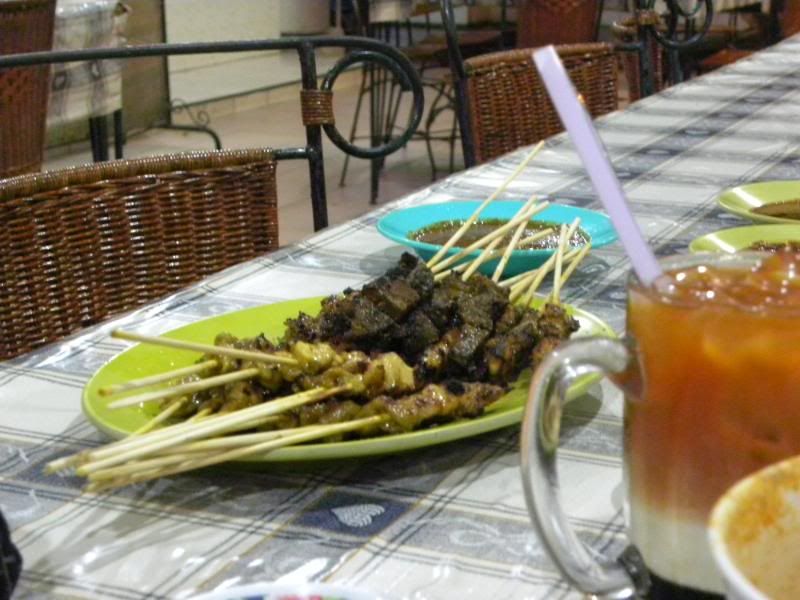 Met a guy friend there whom.. pet talking us to join his business *

erks

* and he did mentioned something that makes us felt so uncomfortable *

hmmm

* can he just shut his mouth up ?? We know he wants to quit his job ! But we're not ! So... don't do it again will you ?????